Building One Story at a Time (Virtually!)
Posted: 12/22/20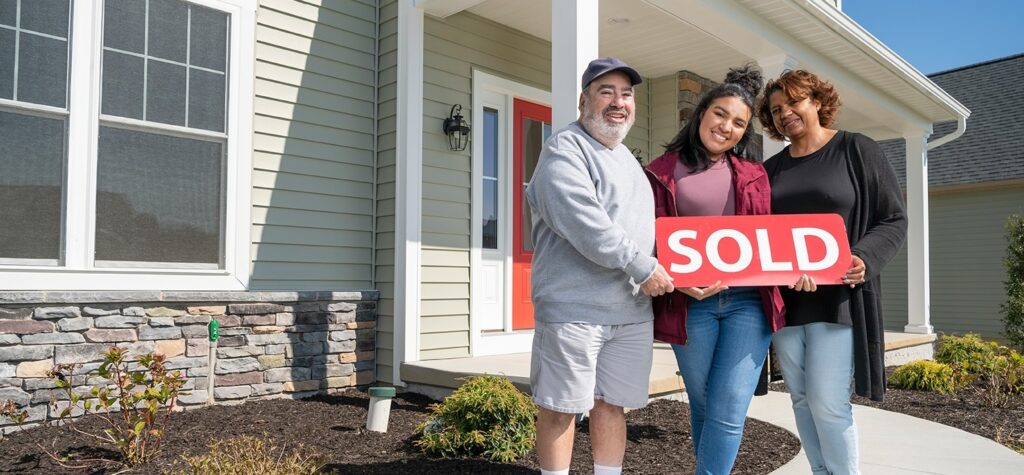 When the Selwyn family – Aurora, Steve, and Julia – first met with EGStoltzfus, it was just before the start of the COVID-19 pandemic. Little did we know the rest of 2020 would be anything but normal, but it didn't stop the Selwyns from building their Pennsylvania dream home virtually from their current home in Virginia Beach, Virginia.
The Selwyn's real estate agent, Judy Kudrick, had previously worked with several other clients who built EGStoltzfus homes, and the Selwyn family was reassured by our long-running reputation for great customer service and quality craftsmanship.
After considering two EGStoltzfus neighborhoods, the family decided to build at our Landis Farm community in East Hempfield Township, Lancaster County.
Following their initial visit, the Selwyns had a few virtual meetings with their agent and EGStoltzfus New Home Sales Specialist Stephanie Lachance before signing their contract. From the comfort and safety of their current home hundreds of miles away, they chose the Brentwood floor plan and worked closely with the EGS team to select all of their home features and design options. The rest, they say, is history!
This fall, the Selwyns moved into their gorgeous new home and are excited for the future:
"We are looking forward to continuing the rest of our story at Landis Farm. The quote from the movie Field of Dreams, "If you build it, they will come", reminds us of EGS's work on our behalf and our journey to get to where we are today."
Many thanks to everyone who made this long-distance home building journey a successful one.
If you're thinking about a move to central PA, contact our team. We'd be happy to discuss our home building process with your and explore how to build your dream home remotely from your current place of residence.