EGStoltzfus Voted #1 Residential Builder/Remodeler
Posted: 11/17/16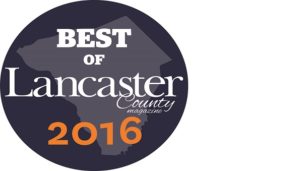 EGStoltzfus has been voted the #1 Residential Builder/Remodeler in the 2016 "Best of Lancaster" Readers' Survey sponsored Lancaster County magazine.
The "Best of Lancaster" survey is the area's original readers' poll and is celebrating their 27th anniversary this year. Determined by reader feedback, the survey results have become a touchstone for excellence among local businesses and organizations.
Congratulations to the entire EGStoltzfus team on this recognition, and congratulations to all the local businesses who received honors in their categories.
To view the full list of survey winners, visit the Lancaster County magazine website.