Landis Farm a Welcoming Place To Call Home
Posted: 12/15/19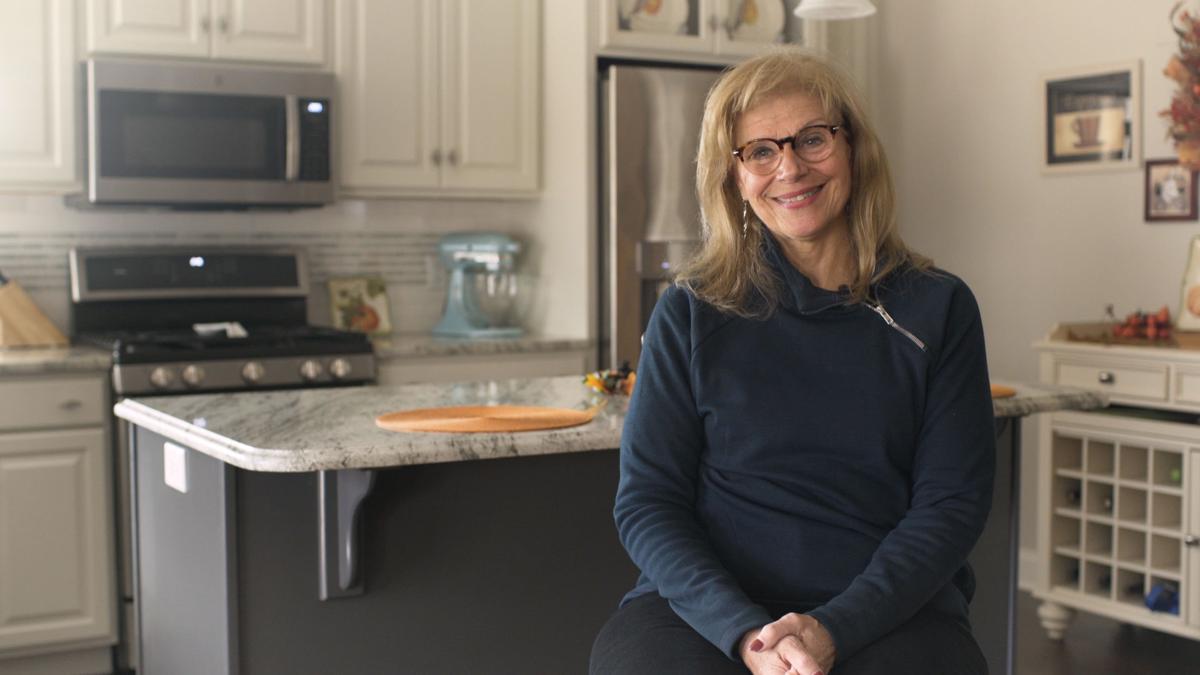 LNP Real Estate Feature Article, published 12/15/19:
Jeannie Stephens was single, gearing up for retirement and looking to downsize from her 3,000-square-foot home in Princeton, N.J., a few years ago when she started exploring areas with a lower cost of living and better quality of life.
Dissatisfied with the selection and cost of single-story carriage homes in Bucks and Chester counties, she hesitantly expanded her search into Lancaster County.
"Lancaster was the farthest area from my mind," she recalls. "I thought it was isolated and too remote."
She quickly realized her perception was far from reality.
"Wow, this area has a lot going on, more than I ever thought," she says.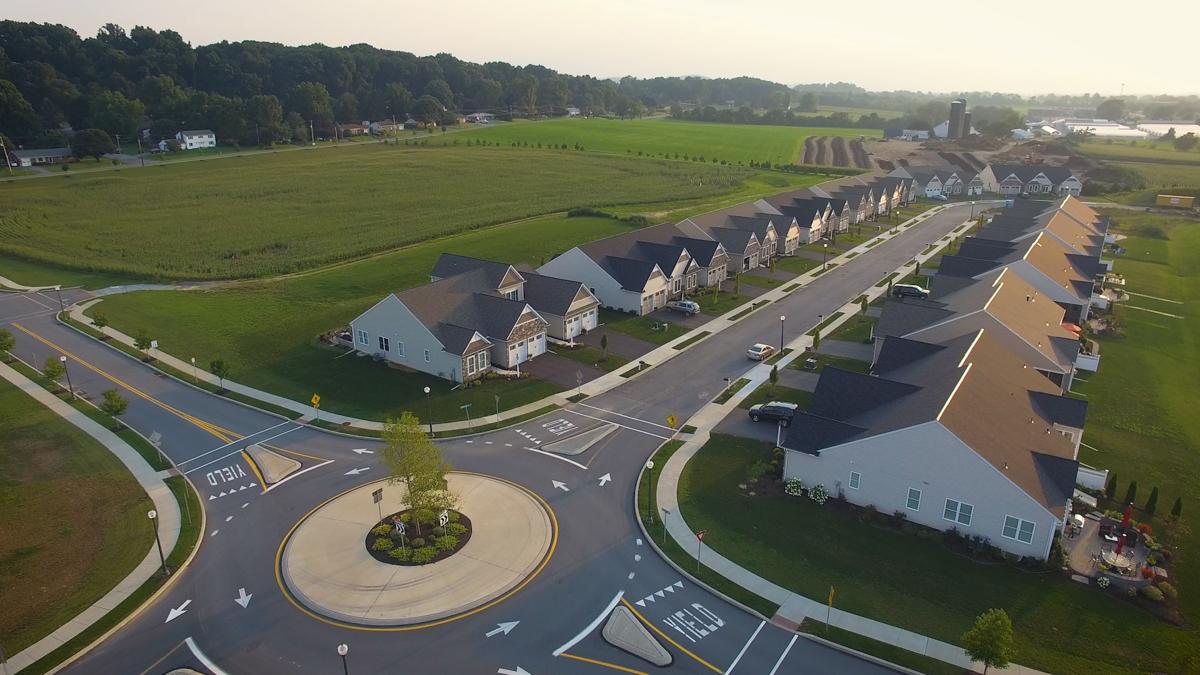 Turns out Lancaster also had the home — and the community — she'd been searching for in Landis Farm, an EGStoltzfus neighborhood in East Hempfield Township.
As soon as she visited the neighborhood, she knew it was special, from the friendly residents exercising and walking their dogs to the fun touches like bluebird boxes and small animal statues scattered about the walking paths.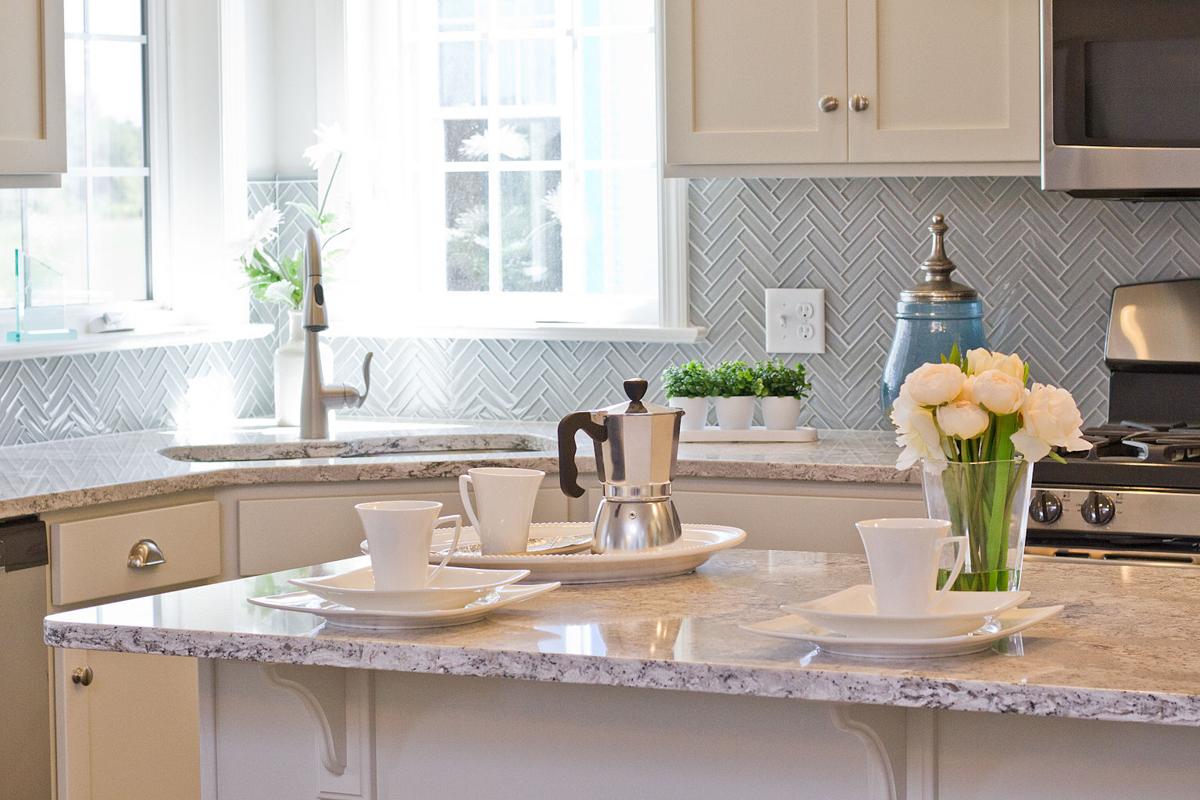 A single-story Coriander II carriage home halfway through construction turned out to be the perfect fit for Stephens. Although she found the prospect of building as a solo homebuyer daunting, EGStoltzfus made the process easy, she says.
"From choosing the flooring and lighting to selecting the cabinet knobs and handles, everyone was very helpful with everything," she says. "It was easy to tell that everyone takes great pride in their product and in their craftsmanship. And they want to make sure their customers are happy."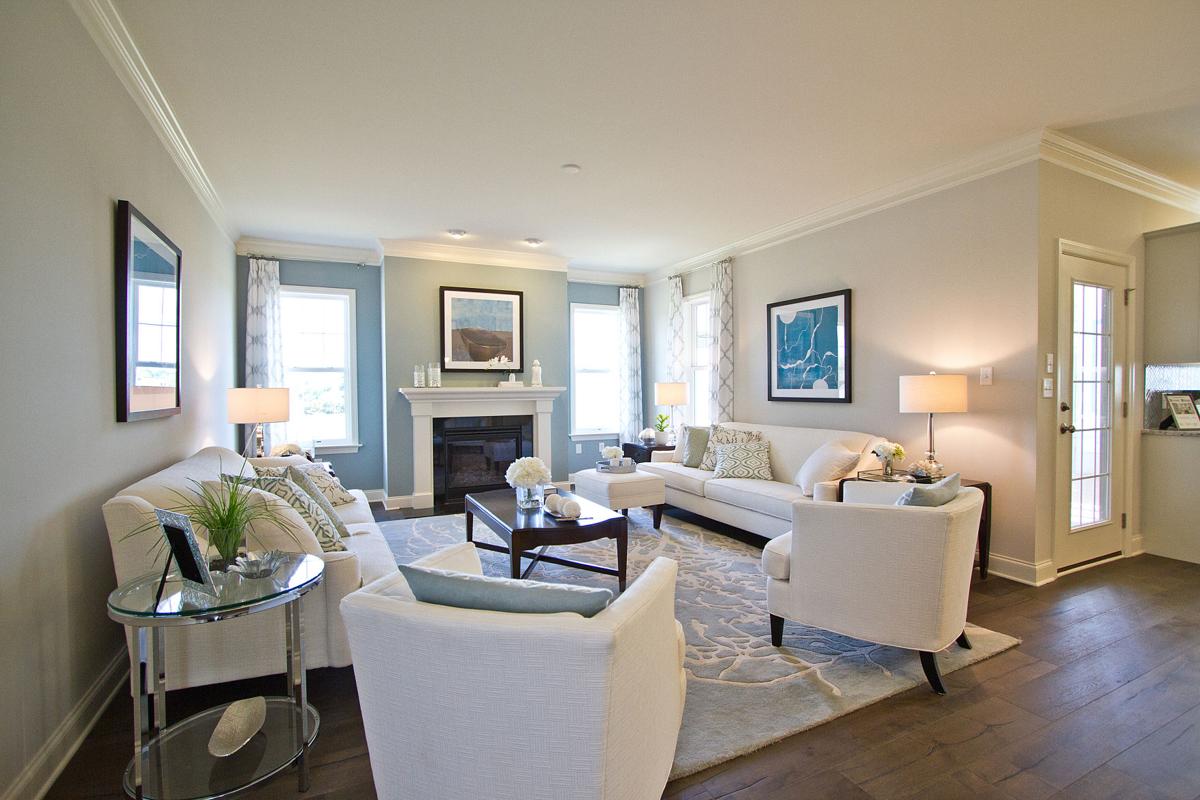 Stephens is certainly happy with everything about her home, including the large pantry, the copious closet space and the spacious open layout that recently accommodated her Thanksgiving guests.
Stephens also has a screened-in porch, and she's added backyard features since moving in a year and a half ago, including pavers and a pergola for dining and grilling.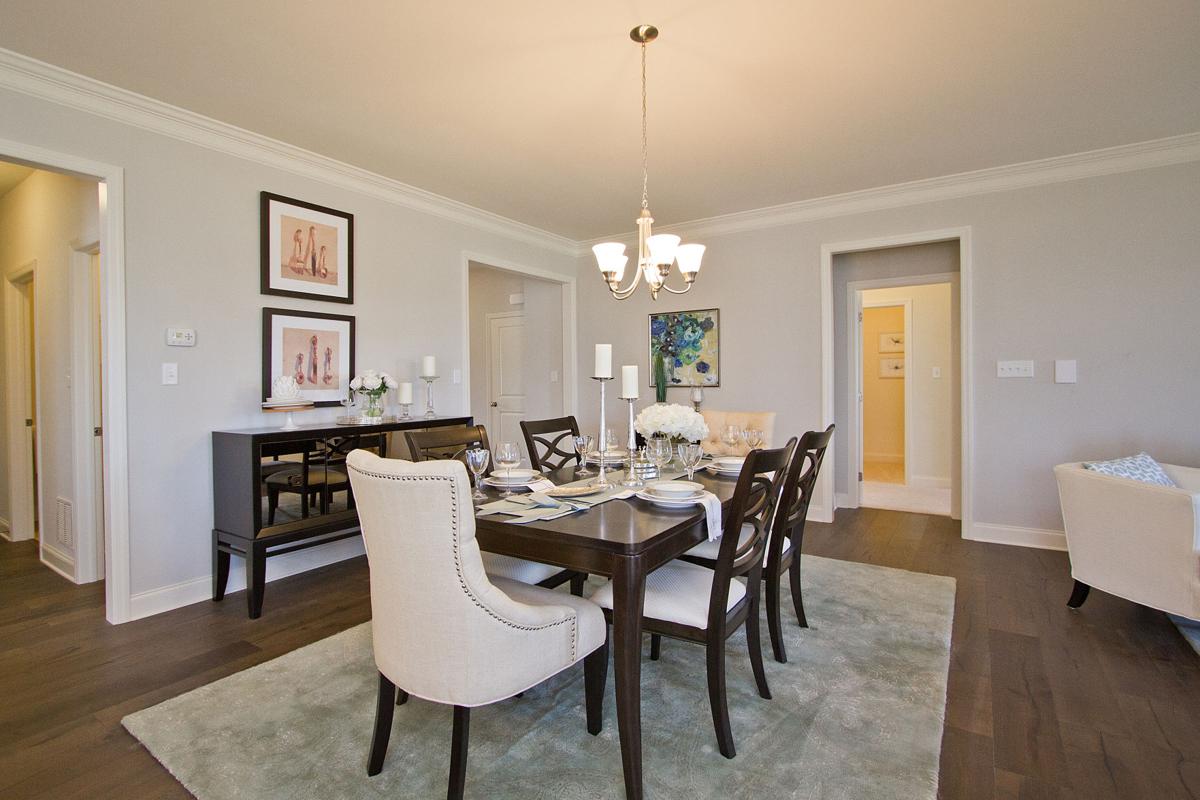 Beyond her own backyard, Landis Farm offers plenty of green space and meadow area, a community pavilion (currently decorated with festive holiday lights), sidewalks and streetlamps, and family-friendly neighborhood events like the recent Movie Night on the Green. She's also part of a monthly game night with neighbors.
Stephens likes the fact that Landis Farm has a variety of residents, from retirees like herself to young families with children — all active, warm and welcoming.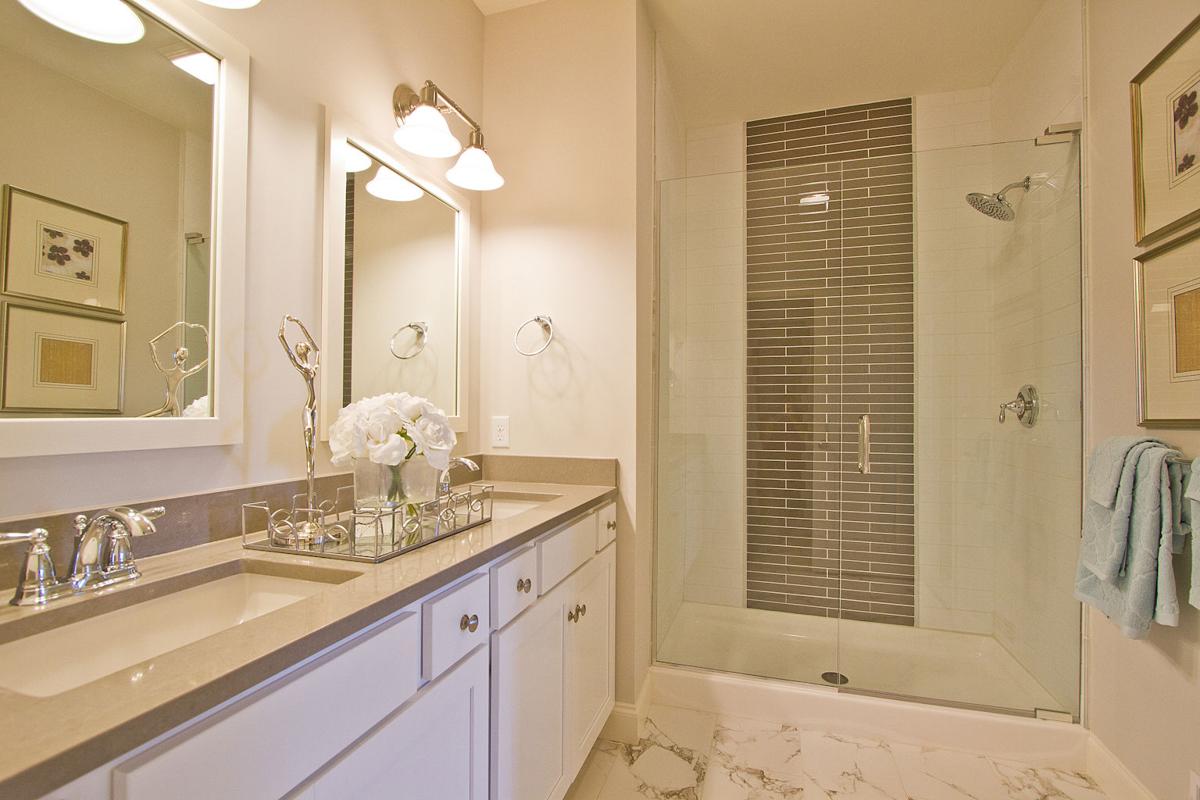 For buyers interested in the carriage home lifestyle that Stephens enjoys in Landis Farm, time is running out. Only two carriage home lots remain, offering the opportunity to choose your floor plan.
Both lots back up to the neighborhood tree line and offer walk-out basements. Although Stephens' home has a slab foundation, other carriage home owners have converted their basements into rec rooms or bedrooms for when their families come to visit.
Two additional carriage homes are currently under construction at 1551 and 1555 Bloomfield Way. Both feature the single-story Coriander I floor plan, with two bedrooms, two baths and a total of 1,892 square feet of living space. They are priced in the mid-$300s.
Since 2016, EGStoltzfus has sold over 90 single-family and carriage homes at Landis Farm. As part of the community's third phase, EGStoltzfus recently released 13 premium single-family home sites, all backing up to dedicated conservation/open space. Some of those sites are still available.
The community's fourth phase will consist of single-family homes only. When complete, Landis Farm will have a total of 99 single-family homes and 55 carriage homes.
Landis Farm is located in the Hempfield School District, close to routes 283 and 30, making it an easy commute to Hershey, York and Harrisburg.
It's also convenient to Park City Center, Wegman's/The Crossings at Conestoga Creek, Spooky Nook, Lancaster General Hospital and, of course, Lancaster city, where Stephens has embraced the downtown scene, discovering favorite dining spots and Gallery Row with friends.
"I'm so happy I bought here," she says.
To learn more about life in Landis Farm, visit the sales center at 1421 Pennscott Drive, Landisville.
Model homes (including the Coriander carriage model) are open this fall/winter from 11 a.m. to 5 p.m. Thursday through Sunday and other times by appointment.
For more information, contact Leslie Rhinier, Online Sales Coordinator, at 717-537-6968 or lrhinier@egstoltzfus.com.