Save Up to $27,000 on Your New Home at Spring Meadow Reserve
Posted: 1/4/21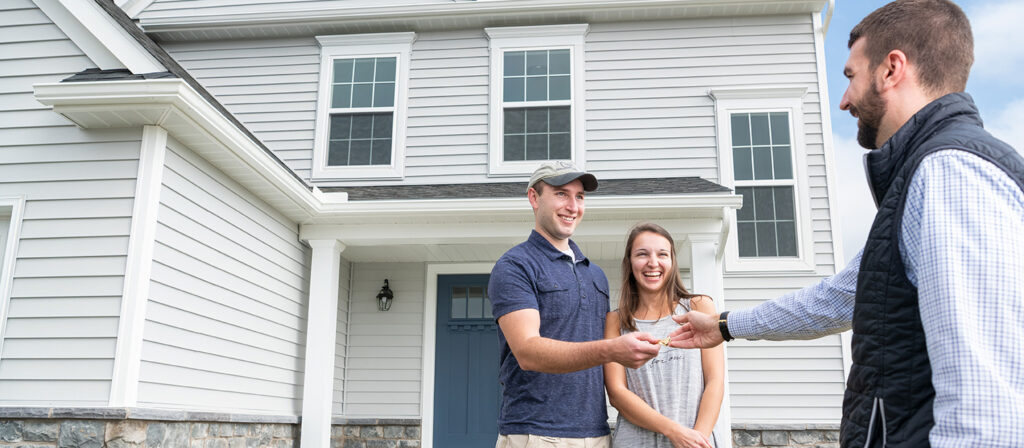 Spring Meadow Reserve, one of our newest neighborhoods located in Silver Spring Township, offers single-family homes in a great location tucked quietly off Carlisle Pike and just minutes from popular shopping and dining spots like Wegmans, Target, Panera Bread, and more.
For a limited time, we're offering special incentives on both New Builds and our two Quick Move-In Homes.*
Quick Move-In Offer
We currently have 2 completed homes that are ready for their first owner. Kick off 2201 in your new EGStoltzfus home!
Sign by 1/31/21 and get $10,000 off the Quick Move-In Milton American.
Sign by 1/31/21 and get $9,000 off the Quick Move-In Wellstone American.
First Buyer Offer
In addition to our Quick Move-In offers, the next 3 buyers at Spring Meadow Reserve get an additional $15,000 savings on a New Build OR a Quick Move-in Home! And the next 3 buyers still save big with $7,500 extra savings.
Community Offer
To save even more, work with our expert Finance & Closing Services team and get another $2,000 off your home.
All of these special offers could save you up to $27,000 on your Spring Meadow Reserve home.
To learn more or to schedule an appointment with one of our sales specialists, contact Leslie Rhinier, Online Sales Consultant, at 717-537-6968 or connect online.
*Advertised SALE and SPECIAL pricing includes all applicable incentives when using builder's preferred lending and title company. Please contact an EGStoltzfus New Home Sales Specialist or EGStoltzfus independent agent-partner for details.