Smart Home Technology Makes Its Debut at Highland Ridge
Posted: 4/24/18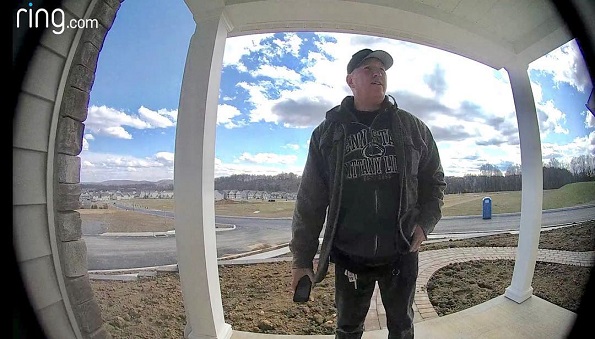 Highland Ridge at Winding Hills is the latest Neighborhood Homes community from EGStoltzfus. Located on the West Shore in Mechanicsburg, Highland Ridge offers a prime location close to Harrisburg and Hershey, along with many great community amenities like parks, hiking/biking trails, community pool and fitness center.
As with any new community making its debut, EGStoltzfus built the impressive Brentwood model home for interested buyers to experience when they visit Highland Ridge. The home features many upgrades, including some exciting smart home technologies.
For the smart home planning and integration, EGStoltzfus teamed up with Residential Media Systems (RMS) of Lancaster. RMS serves central PA homeowners and businesses with complete technology integration – from wireless networking and automation to audio/video media systems.
The Highland Ridge model home features a variety of smart home technologies including a robust WiFi home network system, a multi-room internet music system and a Ring smart doorbell.
WiFi Network System
The Highland Ridge model features a fast and secure WiFi system designed to meet current 'tech-heavy' lifestyles. The system can handle many connected devices with great speed and reliability – smart doorbells, connected thermostats and internet music systems, just to name a few.
Internet Music System
The WiFi system at the Highland Ridge model gives a great foundation for adding a multi-room internet music system.
The Sonos wireless home system is entirely controlled via WiFi using mobile devices, laptops and computers. Household members can select from a variety of internet-based music services like Pandora, Spotify, Apple Music and others.
The household can listen to different things in different rooms – or group the rooms together in 'party mode'. All of this is done wirelessly through their mobile devices. It's a simple, intuitive and fun way for everyone to enjoy music throughout the home.
The Sonos system connects to sleekly integrated speakers in the kitchen, dining room, family room and patio. The patio speaker is particularly cool – it's a fully-functioning flower pot (yes, you can grow real plants in it!)
Smart Doorbell
RMS installed a Ring smart doorbell which allows homeowners to see and even speak with someone when the doorbell is pressed. There's also the option of action or motion-based recording for security purposes. Homeowners wanting this cloud-based service will pay a monthly subscription fee.
 As integrated WiFi coverage for the home grows in popularity, look for even more exciting smart home innovations to make their way into new home construction. Stay tuned!
Visit Highland Ridge during our Grand Opening Celebration, April 27-29, from 11am-6pm. 1901 McIntosh Drive, Mechanicsburg PA 17055. For more information, email us or call 717-537-6968.

Thanks to RMS for contributing to this article! To learn more, visit their website.