The Value of Home Builder/Real Estate Agent Relationships
Posted: 11/16/20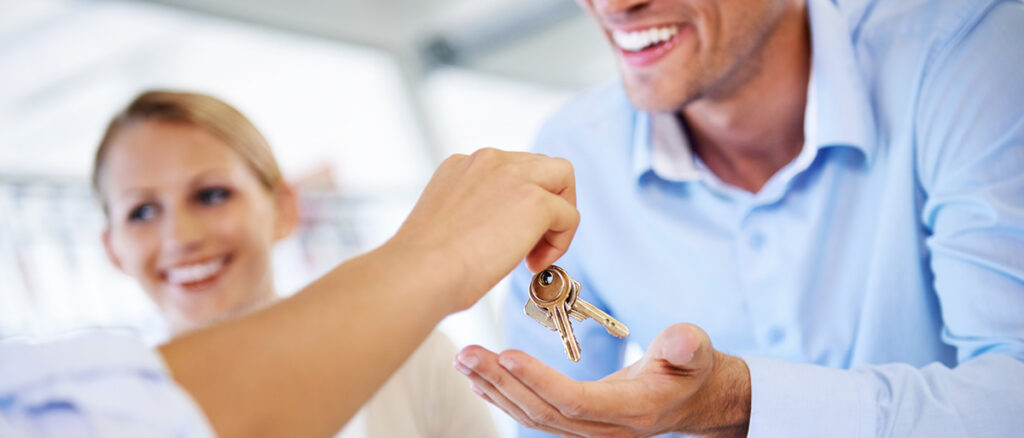 By Bill Patrick, Director of Sales & Business Development for EGStoltzfus Homes
Like many industries, working in the real estate and home building markets during a global pandemic comes with its share of challenges. But housing has differed in a few ways – most notably a rebound when it comes to home sales, particularly those in the residential new construction market.
Since spring 2020, home resale inventory has been down well over 30 percent compared to the same period last year. It's not surprising that many of today's buyers who are looking to move and take advantage of low interest rates are considering new construction. That's why it's more important than ever for home builders and real estate agents to join forces and work together – getting clients into their dream homes that will provide happiness and fond memories for years to come.
Tales of the Builder/Broker Relationship
Historically there is a sense that a certain level of trust is lacking between builders and agents. Here are some of the most common misconceptions:
– Agents fear they will be cut out of the deal and not paid commission.
– Builders think their profits will decrease because of commission payout.
– Home buyers believe they can get a better deal if they don't use agent representation.
The reality is we're all in this together!
Teamwork Makes the Dream Work
There are many home builders throughout our region. Those that have been thriving for some time have learned the importance of fostering long-standing, trusting relationships with those they work with – not the least of which are the homebuyers' agents.
Ask any builder's salesperson and they will often say that a buyer's agent can be a tremendous asset for both the buyer and seller of new construction.
In fact, there have been times when I've heard our new home sales specialists remark that all would have been served better had our buyer been represented by a buyer's agent. Just why would a builder's salesperson make such a comment?
Financing— Any agent representing a new homebuyer can create value by managing the financing process, whether with a builder's preferred mortgage company or another source.
Settlement— Supporting the homebuyer in their real estate transaction and understanding the latest requirements and terms covered in the services of the settlement company are important. Timing is everything, and a co-op broker agent lining up settlements that the new home purchase is dependent on is of course very important.
Communication— A good agent in any transaction is talented at managing buyer expectations, providing valuable communication, and counseling throughout any home buying process. New homes are no exception.
Together, the builder's salesperson and buyer agent can provide answers and deliver peace of mind to the buyer knowing the entire team is looking out for them, from initial new home selections to settlement.
How Can a Builder Sales Rep Help Agents?
A builder salesperson can help lighten the load of the agent in lots of ways, too – what's not to like about that? Here are a few examples:
Quite often the builder salesperson manages the sales agreement package. At EGStoltzfus, we take care of the details surrounding the sales agreement package process – administering the agreement of sale and all of the associated documents. Everything is carefully prepared and delivered to the agent and buyer for review and approval.
New construction offers peace of mind. Purchasing a resale home can expose a buyer to uncertainties and future investments that are hopefully revealed prior to purchase (new roof, new HVAC, new windows, interior upgrades, etc.). Buying a new home offers a level of confidence that resale cannot.New home construction in Pennsylvania comes with a 12-month warranty designed to remove concern. Beyond that, quality new home construction should deliver freedom from significant maintenance or replacement for 10 years or more.New home construction can contain the latest in technology and energy efficiency resulting in lower operating costs year-over-year. This is all good news that's easy for an agent to share with a buyer who is thinking about new construction.Last but not least, new construction can limit many issues inherent to resale property value based on condition (which is always a challenge for agents when that happens). The vast majority of new home transactions take place without home inspections because of the nature of warranty and brand-new condition, which eliminates the reopening of price negotiations stemming from inspection findings.
Agents and their buyers will know what to expect about timing. Although there can be a longer time lapse from purchase to settlement of their new home for some buyers, most builders are very schedule driven, and the good ones work to deliver on their commitments. 
How Can a Buyer's Agent Help a Builder?
To ensure a smooth relationship with any builder, an agent should establish buyer broker representation at the early onset of the home buying process. This will make certain that the buyer relationship is honored, and the appropriate sales commission is delivered.
Making sure the buyer's needs are being met throughout the entire home buying journey is always important. An agent who is tuned in to their buyer's comfort level will contribute to a successful outcome for all parties. And builders love when agents bring new buyers back to our neighborhoods – it speaks to a culture of relationship building and the level of trust that real estate partners have in working with a builder.