Tips and Tricks to Mold-Proof Your New Home
Posted: 3/25/19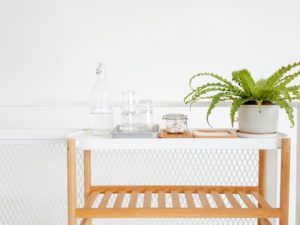 Pennsylvania's humid Mid-Atlantic climate and periodic bursts of heavy rainfall mean that indoor mold is not uncommon. If you recently moved into a new home in central PA – or you plan to – don't forget to take adequate precautions to prevent mold exposure as your family settles into your space. Think of your new property as a clean slate. By taking routine precautionary measures, you can avoid mold issues down the line.
Mold and Your Health
Research shows that the effects of mold vary widely between individuals. While some people are only minimally affected by exposure to mold, others are highly vulnerable to health problems. Mold is particularly harsh on children with indoor allergies and it's associated with breathing problems in asthmatic people of all ages. This means that households containing children, asthmatic individuals, or the elderly should treat mold readily in order to avoid potential health issues.
Boost Air Circulation
To fight mold and dampness, keep the air circulation flowing between rooms in your home. Poor circulation can lead to excess condensation and cause a musty indoor smell. This can be offset by briefly opening windows or running a dehumidifier.
During winter months, mold can grow near showers or sinks without ventilation, because moisture becomes trapped on surfaces. You can offset bathroom mold by reducing humidity – open the windows for a brief time after you shower to let the steam out.
As a general rule, mold is formed by excess condensation. Keeping the heat on can help dry out your property and prevent opportunities for mold to arise.
Stop Mold In Its Tracks
By far the easiest way to deal with mold is to prevent it from happening in the first place. If you're building a new home, the first step is to partner with a reputable builder. Make sure they have a solid track record for building great homes with quality construction, and energy-efficient materials. Being proactive is the best way to prevent potential problems.
If you do happen to experience mold, the safest way to remove it is to kill mold spores when they appear. This prevents the organism from spreading. You can do this by bleaching the spores and scrubbing with hot water, but always wear gloves and a mask when removing mold to prevent exposing yourself to any spores.
For a DIY method of reducing excess humidity, place bowls of baking soda around your house. Discard and replace the baking soda when it turns lumpy, as this means it has absorbed moisture in the air. If there's more than 5 square feet of mold on any surface in your home, contact a professional.
Mold can be an unfortunate reality for some homeowners across central PA, but it's easily treatable and responds well to bleach and routine maintenance. In fact, regularly inspecting your property for mold and other indoor allergens is one of the best ways to ensure long-term health and happiness in your new home.