Andy Toms Joins 2018 Board of Directors for BIA of Lancaster County
Posted: 2/15/18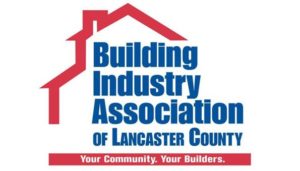 Andy Toms, Director of Production for EGStoltzfus Homes, has been installed as a new member of the 2018 Board of Directors for the Building Industry Association (BIA) of Lancaster County.
Toms will serve as one of the board's new Builder Directors.
The BIA officially installed the board at its annual installation banquet last month. Over 120 local builders, contractors, government officials and other guests attended. Pennsylvania Builders Association 2018 President, Kert Sloan, performed the installation duties.
The entire list of 2018 officers and directors can be viewed here.