EGStoltzfus Attends the 2022 BIA Building Futures: A Construction Career Day
Posted: 10/6/22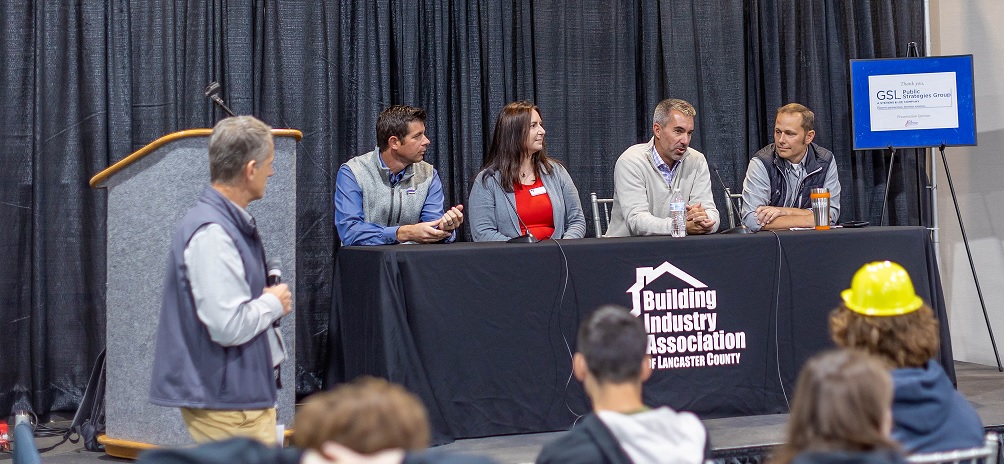 EGStoltzfus had the opportunity to sponsor and participate in the 2022 BIA Building Futures: A Construction Career Day, hosted by the Building Industry Association (BIA) of Lancaster County.
The event took place on October 5th at the Wyndham Lancaster Convention Center. It welcomed students, parents, veterans, underemployed, umemployed, and those looking for a new career to explore the many job opportunities in residential construction.
A number of local schools, organizations, and industry partners participated in this first-ever BIA event.
Several EGS team members hosted a panel discussion, How Successful Construction Careers are Built.
Thanks to everyone who helped make this day a success!
If you're ready to move forward with a career in construction, visit our careers page and see our current job and internship opportunities.