EGStoltzfus Hires Director of Land Development and Acquisition
Posted: 3/16/17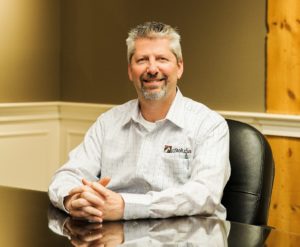 EGStoltzfus is excited to announce that Doug Parkins has been hired as Director of Land Development and Acquisition for our Homes division. The newly created position will bring greater focus to the acquisition and development of land for our neighborhood homes communities.
Parkins will manage all facets of land development, land prospecting, land acquisition, land approvals and site development at EGStoltzfus.
A long-time Lancaster County resident, Parkins has been involved in the real estate industry in various capacities for over three decades. He earned a Bachelor of Landscape Architecture degree from SUNY Syracuse in 1983 and was formerly the Director of Land Development and a Principal at RETTEW in Lancaster. In 2006, Parkins, a licensed Realtor, embarked on an 11-year real estate career, investing for his own firm and other local investors.
"Doug's background in land development design and approvals, combined with his real estate experience, makes him very well-suited for the role of Director of Land Development and Acquisition. Doug has consulted with EGStoltzfus over the years, and we are delighted to now bring him on board as an employee," shared Andy Dula, EGStoltzfus COO/CFO.