Nick Helmick Joins Project Management Team
Posted: 4/3/17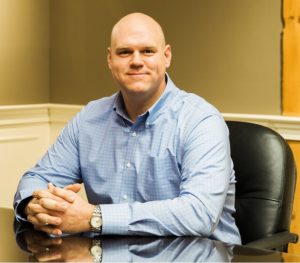 Nick Helmick is EGStoltzfus Homes' newest Project Manager. He joined EGStoltzfus in 2016 as Site Manager and started his new position this February.
In his new role, Nick oversees new home construction projects for several EGStoltzfus Neighborhood Homes Communities. He works closely with home buyers, Realtors and EGStoltzfus site managers and trade partners to ensure a smooth home building experience from concept to completion. Currently, EGStoltzfus has 18 communities throughout Cumberland, Dauphin, Lancaster, Lebanon and York counties.
Nick's roots in construction run deep. He grew up learning about the industry at his father's construction company and later served as site supervisor and project manager for a local home builder for over 12 years.
Nick is a graduate of Bloomsburg University and currently resides in Lancaster County.