A Look at Building Material Shortages & New Home Inflation in 2020
Posted: 9/24/20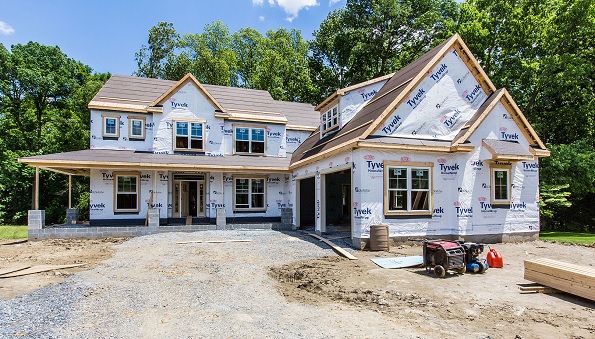 This article, written by Bill Patrick, Director of Sales & Business Development for EGStoltzfus Homes, was recently published in the Lancaster County Association of Realtors' Closing Comments blog. Thank you Bill for your insights!
Nearly every segment of the housing industry has enjoyed a surge over the last six months. And it happened in ways the majority of us didn't consider possible when we were in quarantine mode back in April. Housing is clearly a leading sector of our economy – a buoy against recessionary pressures in these pandemic times.
All LCAR members have reason to be thankful for what's happening in housing, but keeping up with the changes while continuing to serve our buyers and sellers as trusted advisors has been a challenge for some in 2020.
The current state of new home real estate is a lesson in the primary forces of pricing – scarcity and abundance. Any broker or agent reading this is keenly aware of the low housing inventory compared to this time last year.
Then there's the crossover to price increases in new home construction. Since July the upward trajectory on pricing has resulted overwhelmingly from increased costs in nearly every component
that's going into a new build.
 Supply Side Shortages & Challenges
Shortages caused by the understaffed raw material producers and manufacturers in the months coming out of partial and total shutdowns allowed typical stock to be depleted, on top of a lagging reaction that included a dose of let's wait-and-see.
Given the uncertainty of what consumers would do over the summer coming out of quarantine, everyone from loggers and lumber millers to market forecasters and home builder production teams worked in lean mode. But if we had the right channels on our crystal balls, different decisions would have been made. That's in the past – so let's look instead at what's happening now as we face unpredicted material shortages.
The National Association of Home Builder's (NAHB) indicator of framing lumber over this six-month period shows per 1,000 board feet a standard of unit measure jumping from a low of $275 in mid-April to $900 recently! A 200 percent plus increase is unprecedented in the minds of myself and my colleagues, some of us with industry experience of 45 years or more.
Sheathing for walls and roofs has also jumped in price – more than doubling since mid-April. Pricing for manufactured wood products like engineered beams and other components that are prevalent in modern home building are also trending steeply upward.
Manufacturers of vinyl products like windows and siding, which are used in most of the homes built in our region, have pushed lead times out from a  typical peak spring/summer season of three weeks to nine weeks in early September. A relatively stable product with price locks historically for an entire year has announced increases for the fall.
Then there's the current scenario surrounding home appliances and equipment. Our global supply chain, with parts and components being manufactured across different continents, was disrupted thanks to the pandemic. We are still feeling the impact of overseas shutdowns and production gaps that happened during late winter and spring. There are many homes being completed and settled today without appliances, in particular dishwashers.
 New Construction Inflation
Most new home construction units sold in Lancaster County and Central PA are completed by a handful of regional companies with some national builder presence. These larger volume builders negotiate periods of building material price stability based on purchasing power. As stated earlier, cost absorption or price increases in anticipation of the inevitable upward material cost resets is happening in the marketplace. Much of it is playing catch-up, let alone keep-up, with market informed consumer retail pricing.
This pricing phenomenon will move across all components of housing in the near term. It's especially challenging for smaller, typically custom home builders who can't negotiate long-term price stability and may need to enact supply escalation clauses if they have them in their contracts.
How Long Will the Volatility Last?
When markets get hot on typical annual cycles, which for lumber often includes hurricane factors, speculators step in to capitalize on the commodity market. We are undoubtedly seeing some of that now in pricing spikes. However, the NAHB recently indicated a drop in the published Futures Price which signals that cost softening could be coming, and the peak is near if not already passed.
It's Economics 101 – high demand and low supply push prices up. But consumer ability to meet those price increases must be present to sustain an inflationary period. We may be set up for that with the relative abundance of low interest rate mortgage money. Many buyers are ready and able to meet the increased prices for the homes they want given the actions of the Federal Reserve. The abundant supply of "cheap" mortgage money for those able to qualify at these interest rates is adding just about $4 to a monthly payment per $1,000 tacked onto the amount borrowed. For this reason, so many of the scarcity-driven price increases can be absorbed by new home buyers.
Of course, there are a number of factors at play affecting the current housing market; however, the fundamentals point to continued inflation…at least for a couple more months.