New Opportunities to Build an EGStoltzfus Custom Home
Posted: 9/18/23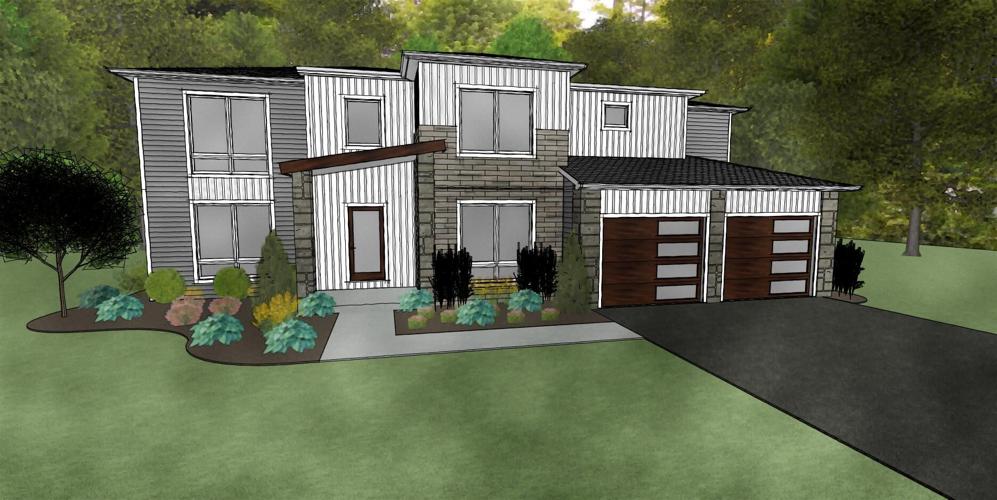 The following article was published in LancasterOnline on 9/17/23:
Lancaster County real estate is in high demand among buyers attracted to the area's great suburban lifestyle and proximity to major cities like New York, Philadelphia, Baltimore, and Washington, D.C.
As the inventory of existing homes remains tight, it's no surprise that those in search of the home of their dreams are turning to new construction. Even so, homesites that allow for a truly custom-built home are very limited.
Fortunately, EGStoltzfus currently has two exciting new opportunities to build a custom home in Lancaster County: at Brooklawn in Manheim Township and at Warwick Crossing in Lititz.
Buyers who act now can have their new custom home in 2024.
About the Neighborhoods
Now in its second phase, Brooklawn is an EGStoltzfus custom home neighborhood located in the Manheim Township School District, just minutes from Oregon Pike and routes 30, 283 and 222.
Brooklawn Phase II has 23 available homesites with prices starting in the mid-$600s.
Limited first-come, first-served sales appointments are now available for buyers who want to move into their new home in 2024.
EGStoltzfus will also be building an entry for the 2024 BIA Parade of Homes in Brooklawn.
Buyers who prefer a Lititz address now have an opportunity to build a custom home on one of three available homesites at the edge of Warwick Crossing, an EGStoltzfus neighborhood in the Warwick School District.
Warwick Crossing offers a prime location in "America's Coolest Small Town," minutes from Lititz Public Library, Lititz Springs Park and downtown's many shopping and dining options. The neighborhood is also just a short drive from Lancaster, Manheim and Ephrata.
Each of the available homesites offers a tree-lined view on about a half-acre. There is no HOA.
Prices start in the $700s.
How It Works
Unlike EGStoltzfus Neighborhood Homes, which allow homebuyers to personalize an existing home plan from a specially curated selection of fixtures and other options, EGStoltzfus Custom Homes are totally customized by the EGS Design-Build Custom Homes & Remodeling Division.
Buyers who opt to build a custom home in Brooklawn or on the three available sites in Warwick Crossing can bring their own home plans to EGStoltzfus or use one of the new EGS Signature home plans for inspiration.
Recognizing that not everyone knows where to begin on their custom-home journey, EGStoltzfus developed a portfolio of Signature home plans that homebuyers can use as a starting point, based on 55 years of experience in custom home construction.
The Signature portfolio features five plans — including a one-story — each with three exterior options. Designed to offer what many buyers desire in their dream home, the plans include unique features such as a two-story grand foyer with balcony, a split stairway for guests/homeowners, a two-story family room, a mid-level study, a second-floor media room, a prep kitchen area and a covered back patio.
All Signature plans are fully customizable based on the buyers' preferences. View the Signature home plans gallery here.
For all custom home projects, EGStoltzfus follows a proven 5-step design-build process that honors the customer-centric philosophy of company founder E.G. Stoltzfus.
From the discovery phase to project completion, the EGS team of experts works with clients to bring their vision to reality — listening, answering questions and collaborating to ensure the highest level of design value, functionality, customer service, customization and quality.
An ongoing GuildQuality survey of all EGStoltzfus Custom Home & Design customers found that 96% would recommend EGStoltzfus.
Learn More
To learn more about building a custom home in Brooklawn, call new home consultant Leslie Rhinier at 717-537-6968. You can also join the Brooklawn VIP list to receive email updates about the neighborhood.
To learn more about custom home opportunities in Warwick Crossing, call Courtney Kerchner, Custom Homes & Remodeling Division coordinator, at 717-723-4307. You can also sign up to receive email updates about Warwick and other EGStoltzfus custom home neighborhoods.