We're Back to Building
Posted: 5/4/20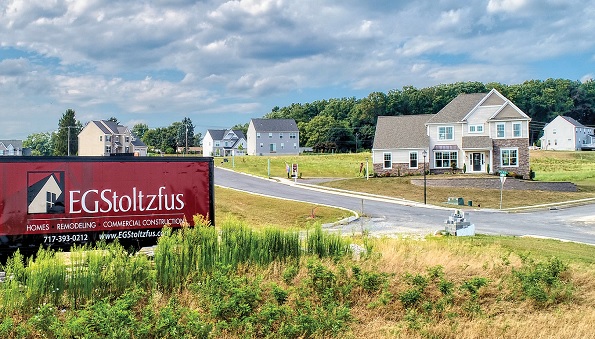 Our team has been working hard the past several weeks to keep our customers' home buying journeys moving forward, and it was difficult to press the pause button when Governor Wolf temporarily halted the construction of residential homes throughout the state of Pennsylvania.
But there's good news – EGStoltzfus is back to building!
As of May 1st, PA builders were given the green light by the state to resume construction, and we're hitting the ground running.
As we get back to work at our home sites and make our model homes and move-in ready homes available for tours, we have taken steps to ensure the safety of our staff, trade partners, and customers.
 If you're just beginning your new home journey, there are many ways to get started:
It's a great time to purchase a brand-new home.
Interest rates are near all-time lows, and it's certainly a great time to purchase new home construction. We're working closely with our mortgage and settlement partners to deliver our signature EGStoltzfus Hassle Free settlement and assure our customers don't miss out on these low, low rates.
When you choose to build with EGStoltzfus, an exciting new story begins! Connect with us anytime, we're here to help.